Dear White People Proves Black People Can Make 'Prestige TV' Too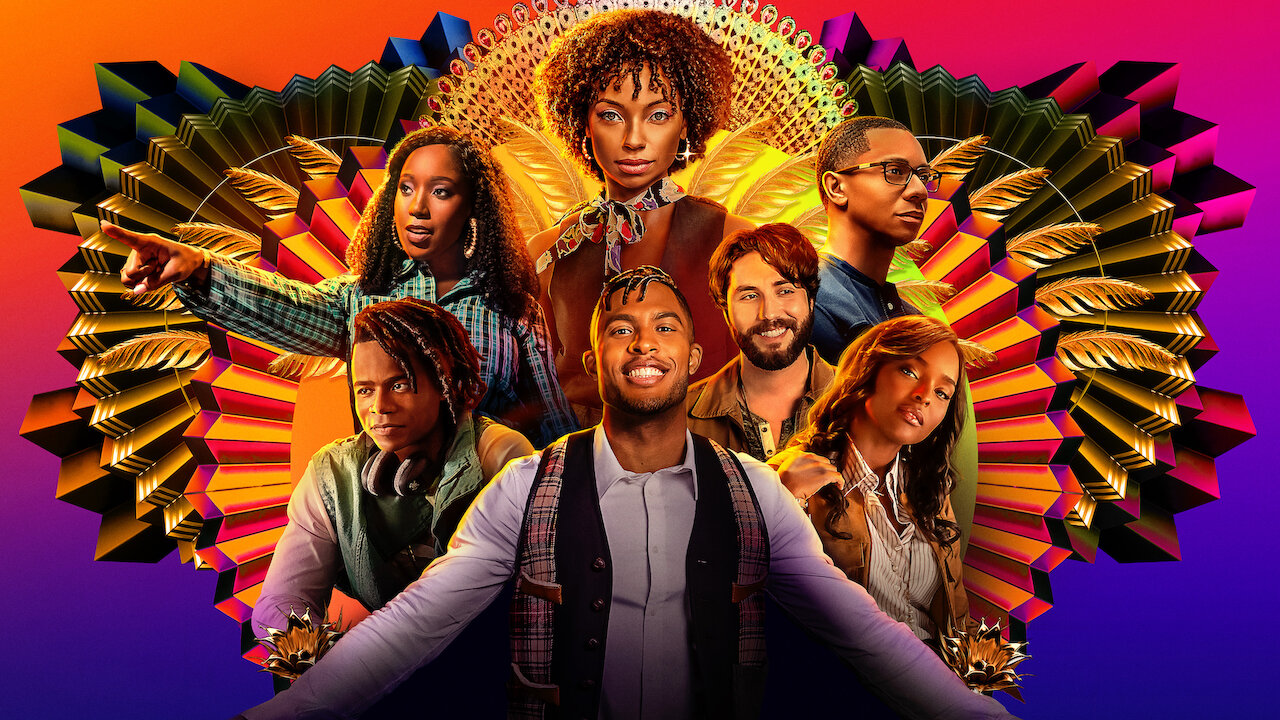 In the "Golden Age of TV," shows dominated by primarily white casts, showrunners and creators have risen to the top of the cultural zeitgeist among an increasingly large number of shows on various platforms. It is not my place to argue the merits of these shows here, but it is surprising that many shows ran by black and POC creators are rarely included in the "prestige TV" conversation.
2016 has proven to be a breakout year for well-made black shows receiving critical acclaim. HBO's Insecure, FX's Atlanta, and now Netflix's Dear White People are legitimate prestige TV shows created by black people under the age of 40.
After binging the first season of DWP Friday and letting it marinate over the weekend, I realized how brilliant this show really is. Because, the show and the movie, is about how black people deal with oppression and how it affects black people's identity. The show, based on the 2014 independent film of the same named starred Tessa Thompson as Sam White, who is a firebrand leading a revolution against benign liberal racism at a fictional Ivy League university.
Now in the first season, actress Logan Browning as taken the reins and has surprising filled Thompson's large shoes. The fictitious Winchester University has been rocked by a blackface party where rich white students mocked black culture in the name of harmless fun. However, the party invitations thought to be sent out by the white staff of a campus magazine were actually sent out by Sam.
The act ignited a chain of events that resulted in protests on campus, a near shooting by a campus police officer of beloved character Reggie Green (Marque Richardson), and the arrest of the son of the black president, Troy Fairbanks (Brandon P. Bell).
While there will be countless reviews of the show and think pieces on race, feminism, and LGBTQIA representation, I think that the idea that this show being compared to Game of Thrones, Breaking Bad or Mad Men will never cross a reviewer's mind.
The question is why is that? Is it simply racism? No, it can't be. The Wire is considered by critics as a prestige show and it has a majority black cast. (That fact alone doesn't dismiss the idea of racism, though.) Is it simply that prestige TV follows an undeniable blueprint? Yes, I think that is the case.
What Is Prestige TV?
A prestige TV show is defined as having critical acclaim, pop culture relevance and a strong technical and narrative mechanics. Not all of the shows I will list below fit all of those categories but most will. Here are some prestige TV shows I believe fit this criterion:
The Americans,
Mr. Robot,
Game of Thrones,
Westworld,
Mad Men,
Breaking Bad,
The Sopranos,
Atlanta,
True Detective Season One,
House of Cards
Sherlock,
Luther,
The Leftovers,
The Knick,
Hannibal,
Jessica Jones,
Scandal (maybe),
How To Get Away With Murder (maybe),
Veep,
Archer,
Rick and Morty
Silicon Valley,
The Wire,
Girls,
Deadwood,
Lost,
Master of None (maybe),
Jane the Virgin (maybe)
Big Little Lies and American Gods
These shows have a few things in common. Generally speaking, most of these shows have white male protagonists, they are serious shows excluding the few comedies listed, and HBO tends to be the network they air on. Prestige shows are usually well shot, have brooding protagonists with some sort of existential crisis and have large casts with large plots. I think that Dear White People have all of that. Reggie, Lionel, Sam, Coco, and Troy are our main characters and each deal with their personal identity crisis as a black person in America. The show juggles these multiple plots and elaborate backstories just like Mad Men or Game of Thrones.